Commercial. Education. Government.
Global Alliance facilitates collaboration across the global space ecosystem, connecting commercial, education and government stakeholders for open dialogues and joint programs. Building international partnerships, Global Alliance engages with embassies, dignitaries, consulates, commercial enterprises, government space agencies, educational institutions, think tanks, accelerators, incubators, trade associations and corporate donors around the world. The Global Alliance team opens the door for consulting agreements, program adoption and philanthropic sponsorship for Space Foundation's primary operating divisions: Center for Innovation and Education and Symposium 365.
Advocating for space exploration and space-inspired industries here on Earth, Global Alliance operates out of Washington D.C., to connect, collaborate and consult regularly with U.S. congressional members and staff, public policy leaders, and space advocacy groups.
The Space Foundation Washington Operations Team conducts a broad range of programs to educate policymakers about the complex space-related topics that must be addressed to ensure that the space industry is well-informed on space policy issues.
We use resources to educate decision-makers and congressional staff on civil, commercial, and critical national security space policy issues. We facilitate and coordinate with officials from government, industry, academia and the international space community. We serve as a trusted source of information and data for these constituents and promote the message that investment in space capabilities benefits all peoples and that America must remain the leader in space.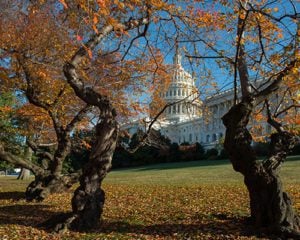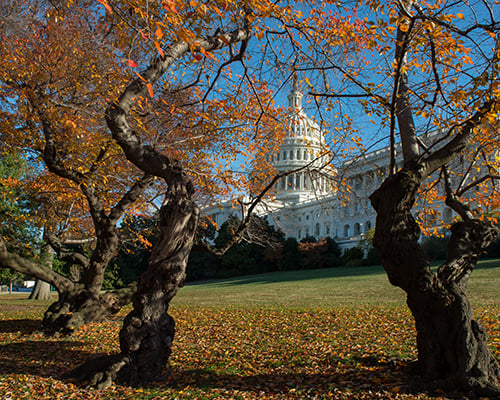 This week in Washington, D.C., President Biden signed the infrastructure bill into law, the Artemis Program faced major schedule updates and discrepancies between NASA's A-Suite and Office of the Inspector General, Vice President Harris and French President Macron announced a joint space and cybersecurity partnership, and the Russian anti-satellite missile test raised concerns about space…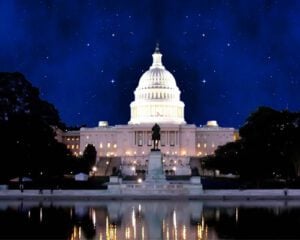 This week in Washington, D.C., the House allocations of the Build Back Better Act sharply reduced allocations to NASA infrastructure repairs and climate change projects, a federal judge ruled against Blue Origin's protest of the NASA Human Landing System contract, Space Force introduced a new commercial technology funding program called Orbital Prime, and the Decadal…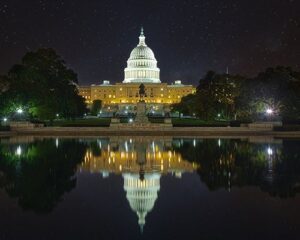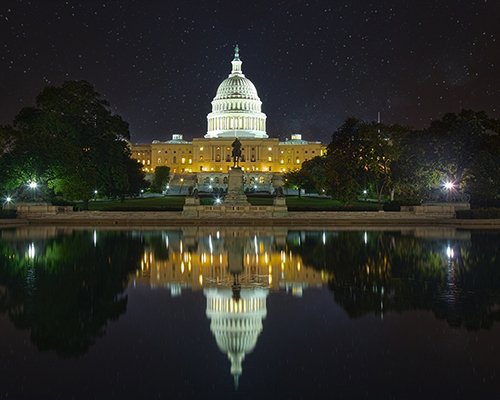 This week in Washington, the Senate Appropriations Committee exceeded NASA's budget request for FY22 but only added $100 million to be spent on the Human Landing System, the Lucy mission successfully launched from Cape Canaveral, Congress hosted two hearings on the future of deep space travel and international partnerships, and William Shatner went where very…
Space Foundation Reports, Analyses and Presentations
The Space Policy Review is a summary of the key space policy activities, legislation, and funding during the past year. This document is a new initiative, intended to provide a snapshot of key issues within space policy that are of significant consequence across the space community.  This document serves as a tool for recent policy decisions as…
On-orbit satellite servicing is a complex topic that intersects many policy areas, such as space traffic management, space situational awareness, debris management, and the development of international standards and norms. This paper is an initial overview and reference point to on-orbit servicing, assembly, and manufacturing. The paper covers the legislative history, regulatory environment, the main…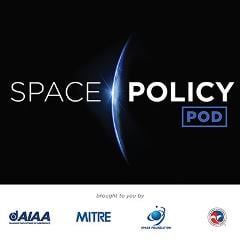 Episode 15 features Karl Rodrigues, Executive Director for International and National Engagement at the Australian Space Agency. Mr. Rodrigues is responsible for developing relationships with international space agencies. He also engages with Australian industry, start-ups, domestic agencies, research institutions, and state and territory governments to help grow the Australian space sector. Mr. Rodrigues has over…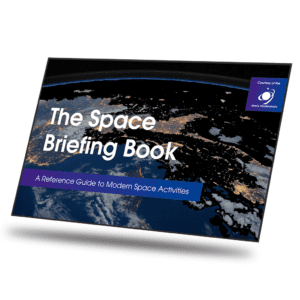 This Space Briefing Book is a primer and reference guide on the organizations, laws and regulations, technologies, and factors in modern space operations. It is designed to support and inform legislators and staff, journalists, and others whose work holds a nexus to space.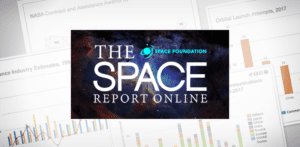 The Space Report (TSR) provides quarterly information on the space economy in the United States and around the world. You can learn more about our analysis and industry insights here.
Strategic Operations Team, Washington, D.C.
1700 North Moore Street
Suite 1105
Arlington, VA 22209
+1.202.618.3060
+1.800.691.4000
Thomas Dorame, Vice President - Strategic Operations
Megan Wenrich, Manager - Washington, D.C., Operations
Elizabeth Anderson, Government Affairs Associate