The Space Foundation Washington Operations Team conducts a broad range of programs to educate policymakers about the complex space-related topics that must be addressed to ensure that the space industry is well-informed on space policy issues.
We use resources to educate decision-makers and congressional staff on civil, commercial, and critical national security space policy issues. We facilitate and coordinate with officials from government, industry, academia and the international space community. We serve as a trusted source of information and data for these constituents and promote the message that investment in space capabilities benefits all peoples and that America must remain the leader in space.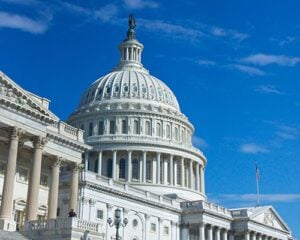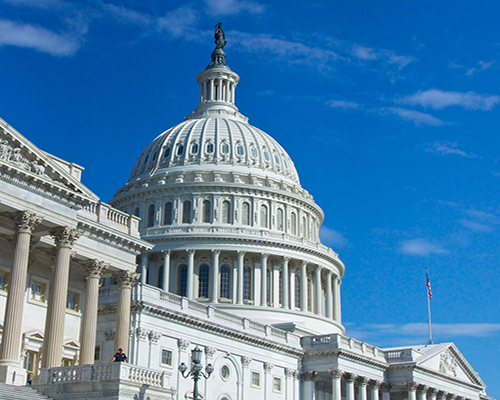 The Senate Appropriations Committee released the text of a dozen FY2021 bills this week in order to pass a large funding omnibus and prevent a government shutdown in December. However, it is unclear how much progress will be made in a lame duck session. Other priorities Congress must tackle include a coronavirus relief package and…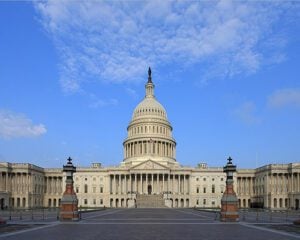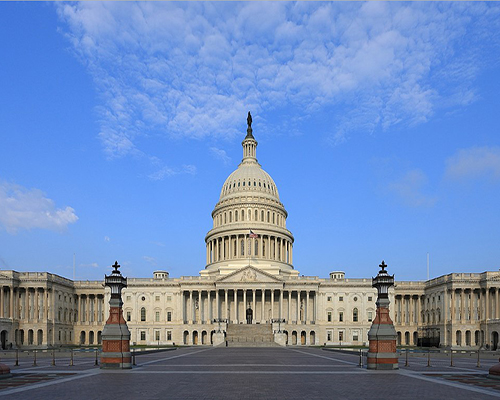 The Senate took recess this week following the confirmation of Supreme Court Justice Amy Coney Barrett, as Washington and the country await the results of the 2020 elections next week. Meanwhile, it was reported that NASA's Perseverance Mars rover had made it to the halfway point in its journey to the Red Planet, and preparations…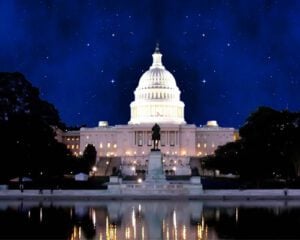 It was an exciting week for the space community. The International Astronautical Congress was held virtually and achieved many important milestones for space policy, especially the signing of the Artemis Accords. In Washington, D.C., the Senate Judiciary Committee held confirmation hearings for Supreme Court nominee Amy Coney Barrett. Sign Up for Space Symposium 365 Space…
Space Foundation Reports, Analyses and Presentations
The Space Policy Review is a summary of the key space policy activities, legislation, and funding during the past year. This document is a new initiative, intended to provide a snapshot of key issues within space policy that are of significant consequence across the space community.  This document serves as a tool for recent policy decisions as…
On-orbit satellite servicing is a complex topic that intersects many policy areas, such as space traffic management, space situational awareness, debris management, and the development of international standards and norms. This paper is an initial overview and reference point to on-orbit servicing, assembly, and manufacturing. The paper covers the legislative history, regulatory environment, the main…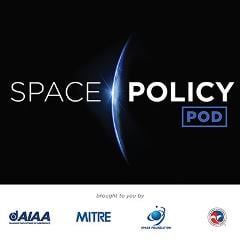 This episode features Dale Nash, CEO and Executive Director of Virginia Commercial Spaceflight Authority. Also known as Virginia Space, the authority owns and operates the Mid-Atlantic Regional Spaceport (MARS) including three Launch Pads and a Payload Processing Facility, as well as the MARS UAS Airfield. Mr. Nash has 38 years of experience in the aerospace…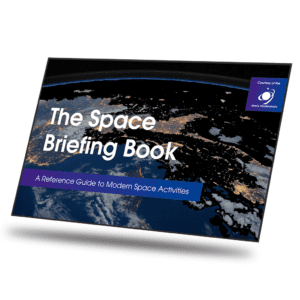 This Space Briefing Book is a primer and reference guide on the organizations, laws and regulations, technologies, and factors in modern space operations. It is designed to support and inform legislators and staff, journalists, and others whose work holds a nexus to space.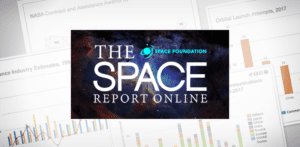 The Space Report (TSR) provides quarterly information on the space economy in the United States and around the world. You can learn more about our analysis and industry insights here.
Strategic Operations Team, Washington, D.C.
1700 North Moore Street
Suite 1105
Arlington, VA 22209
+1.202.618.3060
+1.800.691.4000
Thomas Dorame, Vice President - Strategic Operations
Marchel Holle, Manager - Washington, D.C., Operations
Hanh Nguyen Le, Government Affairs Associate