Leadership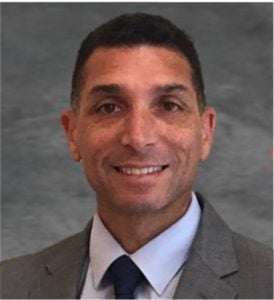 Vice President – Strategic Operations, Washington, D.C.
As Space Foundation Vice President – Strategic Operations, Thomas Dorame is based at the Space Foundation's Washington, D.C., office and leads the Space Foundation's engagement with the executive branch, Congressional members and staff, public policy leaders, and other space community advocacy groups. Through scheduled briefings, public programming, white papers, and direct interaction, Thomas and the D.C. operations team ensure that a full-perspective understanding is provided on critical space issues, policies, and investments.
Prior to joining the Space Foundation, Colonel Dorame served more than 30 years in the U.S. Army. His last assignment was as the U.S. Army Legislative Affairs Principal Military Deputy, where he was responsible for advising the Secretary of the Army on congressional issues. He communicated, coordinated, and synchronized Army policies, programs, and legislative objectives with Congress, also advising Army leadership on key congressional issues, and developing effective relationships with Congress.
Previously, Dorame had been the Director of the U.S. Army Future Force Initiatives (Force 2025). In this role, he was responsible for planning and harmonizing the multiyear effort as part of the Army's comprehensive strategy to develop emerging land-power concepts and capabilities, and innovative solutions to develop the future Army forces. He led the Army's strategic enterprise, which included Army agencies, organizations, and industry partners, to orchestrate and integrate the Army's modernization efforts.
Dorame is a graduate of the United States Military Academy and holds a bachelor's degree in economics, as well as a master's degree in national security strategy from Georgetown University, and a master's degree in strategic studies from the United States Army War College. His military career highlights include command assignments at numerous levels, and operational deployments to: Operation Desert Storm (Kuwait, 1991); Operation Joint Endeavor (Bosnia, 1996); and Operation Iraqi Freedom (Iraq, 2003, 2008, and 2010).