Leadership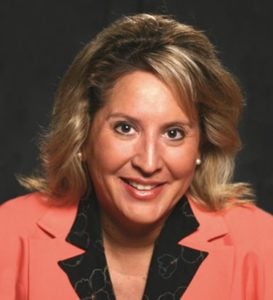 Senior Vice President – Strategic Partnerships
Elizabeth Wagner is responsible for managing the Space Foundation's strategic partnerships with the space industry, emerging space entities, media outlets, educational institutions and any other businesses or organizations with interest in advancing space policy and commerce. As such, she manages the Space Foundation's Corporate Membership program, where she identifies, recruits, develops and sustains long-term relationships with industry partners.
She also directs corporate membership service delivery, Space Foundation products and services development and sales, Space Foundation event exhibit sales, program sponsorships and pursuit of funding and revenue sources. As the principal liaison to the Space Foundation's Corporate Member companies, Wagner facilitates the information flow between Corporate Member companies, other strategic partners and the Space Foundation, balancing organizational and customer needs. She helps define the scope, features, logistics, pricing, marketing activities and operational aspects of Space Foundation events and shares responsibility, with the chief operations officer, for onsite management, quality assurance, customer satisfaction and overall performance for Space Foundation industry events.
Prior to joining the Space Foundation, Wagner served as senior vice president and chief operating officer of Sykes Communications. She earned a master's degree in public administration from the University of Texas, LBJ School of Public Affairs, and a Bachelor of Arts degree from Harvard University.