Space Certification
Space Technology Products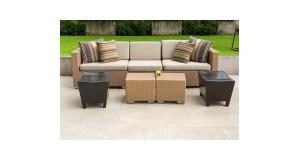 The Science of Managing Heat
Trizar™ technology applies the science of emissivity to increase the performance of apparel and other textile products to either absorb or reflect heat.
Trizar™ products optimize heat applications by changing basic system physics and enabling positive improvements in any heat or energy transfer.The materials are comprised of natural blends of powders that are derived from quartz and other elements that reflect or absorb energy.
These materials were derived from Emisshield (R) coating technology which was originally developed by NASA in 1994. This technology was to be used as the heat shield for the X-33 and X-34 Space Plane programs. Often, NASA licenses technologies to the private sector and thus this formula was obtained by Emisshield in 2001.
Trizar™ technology will be an ingredient brand that keeps fabrics cooler in the summer and warmer in the winter. Applications run from Snowboard jackets, to golf shirts, and even reducing the temperature on your patio furniture.
Please visit our website at http://www.trizartechnology.com/