Space Certification
Space Technology Products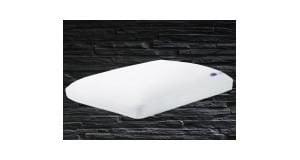 TempraKON(r) Quilts and Pillows
"Quilts of Denmark is a leading manufacturer specializing in down products. In 2000 we built one of the most modern down quilt factories in Europe equipped with the newest and most advanced machinery in the industry. This investment ensures high quality and competitive products for our customers. With our flexible production we are able to provide a tailored service and find individual solutions to suit each customers needs. A team of skilled employees runs our production and each member offer years of experience in the feather and down industry.
TempraKON(r) Quilts and Pillows Quilts of Denmark recently introduced a patented collection of quilts and pillows in a class of its own. The down quilts and pillows are the first such products on the market with active temperature control ability and are marketed under the name "TempraKON(r)". This name stresses our products' unique ability to provide temperature (Tempra) control (KON).
Technology developed by NASA
The technology, which enables our "intelligent" down quilts and pillows to offer temperature control was originally developed by NASA to protect astronauts from extreme temperature fluctuations during their missions in space.
Now, using Outlast(r) phase change fabric, TempraKON(r) bedding puts this technology to work with your body to control temperature and humidity better than ordinary materials. By buffing the microclimate next to your skin, TempraKON(r) bedding reduces overheating and sweating, helping you to sleep more soundly and wake up more rested. Unlike fabric and insulation that traps heat, TemprKON(r) bedding keeps you in extreme comfort by absorbing excess body heat and releasing it when you need it most.
Our aim and reputation are for innovative and exciting developments within the world of down and feather quilts and pillows – Welcome to our world!
We wish you a good nights sleep with products from Quilts of Denmark. Sleep well – "Sov Godt"!"