Space Certification
Space Technology Products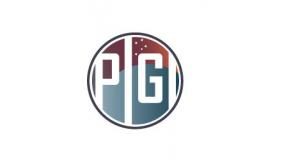 P.I.G.I. – The Predictive Groundstation Project
PIGI is mission control software designed for the modern age. A video-game quality interface allows you to reach any point of the spacecraft or environment, while world class data mining gives operational intelligence to the meaning of the data. Operators can now make decisions rapidly, with accurate information, given in the context they need.
Three different levels of license are available:
Casual
The casual license is for students and hobbyists of all ages.  You can inject your own designs using a simple scripter via Blender exporter, plan missions and compare overpasses.  Conduct basic mission planning using our native services or you can experiment with your own methods using our APIs.  Easy export to .csv allows connections with your favorite statistical programs.  Self trainable and modifiable.
Small Business
If you are gearing up for live missions the PIGI Small Business License is for you.  PIGI will help you make critical design decisions, estimate behavior, and simulate response in a single tool.  Mission control teams benefit from live space weather data feeds from Saber Astronautics' fast and secure servers.  Integrate your command and telemetry databases directly into PIGI using common scripts. Rapid command planning and execution will enable your operators a great deal of flexibility and control over your constellations.
Enterprise
Large corporate and government users can bundle PIGI into your own solution for a serious competitive advantage.  Or you can use PIGI in your own Mission Control Centers for long term cost benefits.  The advantages of the Academic and Small Business licenses scale nicely for to larger programs.  Make use of the powerful and accurate autonomous diagnostics toolset to reduce risks, streamline training, and empower your mission operators.
The Future
We are testing new ways to prepare spacecraft commands by taking advantage of new touch screen and virtual reality technologies. Combining VR with 3D situational awareness will enable highly rapid attitude and macro preparation. The Satellite Systems view screen allows point-and-click data display, giving the operator complete control over the types of information they need. PIGI´s rich graphics make it very easy to use and even easier to train new personnel.