Space Certification
Space Imagination Products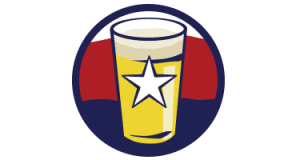 As publishers of the widely-acclaimed Beer Drinker's Guide to Colorado map and Beer, Wine, & Spirit Drinker's Guide to Colorado guidebook, we are excited to present to you our latest product:
The Beer Drinker's Guide to Texas
It's all-new, a comprehensive map and guide to Texas breweries, brewpubs and brewing operations: 31.5 x 26.75 inches, full-color on both sides, with beer-resistant aqueous coating. It's available now, folded and rolled, and is shipping to stores across Texas.
The front of this beautiful, topo-physical map pint-points 271 Texas brewing operations. The back features map insets of major Texas beer-hub cities, and listing info for every brewery. The map includes home brew shops, breweries in-planning, and beer style and tasting information. Plus, our maps are certified by Space Foundation as Space Imagination Products, too, for the use of SRTM digital terrain data in the highly-detailed map graphics.
Our goal is simple: show beer drinkers where to go to find local beer. We've helped beer drinkers find their way in Colorado for almost ten years with our Drinker's Guide to Colorado. Now, after a year of planning, research and production, it's time for Texas.
The Texas craft beer scene is exploding, and The Beer Drinker's Guide to Texas promises to help craft beer drinkers discover their next favorite beer – whether it's across town or across the state. From megabrewers to bucket brewers, from the oldest to the newest, this unique map leads the way to Texas beer in all of its delicious locales.
Our new website is just beginning development. We've recently added an interactive map, and will continue expanding the site with more updates, feature stories, festival listings, videos, and listing info.
For almost ten years, our mission has been consistent: promote the understanding and appreciation of craft beer. We've chronicled the craft beer bonanza in Colorado, and we're excited to provide you, dear reader and craft supporter, accurate information that will enable you to go out and find your next favorite beer.
Cheers, and don't forget to Support Your Local Brewer!