Space Certification
Space Technology Products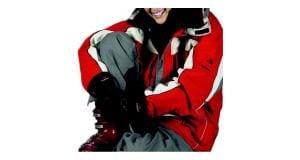 Comfort Phase Change Materials
Outlast® Technology can be utilized in a spectrum of end products to help keep you more comfortable in your every day activities – from the clothes you wear to work and play in, to the bedding you sleep in. Outlast invents and formulates patented phase-change materials that, when applied to apparel, footwear, bedding and accessories, keeps you more comfortable. By absorbing, storing and releasing heat, Outlast® Thermocules® respond to changes in your skin temperature and the outside environment to help keep you within your idea comfort zone – Outlast provides this benefit in all four seasons.
Outlast® Technology was originally developed for NASA in 1988 by Triangle Research and Development (TRDC).  Astronauts used Outlast in their gloves and suits, to keep them more comfortable in the extreme temperature fluctuations they would encounter in space.   Outlast is now available through many applications in various end products that are suitable for everyday life.
Outlast Technologies, founded in 1990 and headquarted in Golden, Colorado, is credited with commercializing the use of phase-change materials (PCMs) in active wear and various other markets – even electronics.  The company was originally started by Ed Payne (an ex-fighter pilot and mathematician) and Bernard Perry (an international business guru). Both men were outdoor enthusiasts who saw the potential for using phase-change technology to improve comfort levels during activities. In 1994, the first phase-change prototype fabrics were developed and three years later, the company's first commercial products were launched.
Over the past couple decades, Outlast has tested and developed many new applications – with over 150 patents worldwide. Testing is continuously conducted at our independent lab facilities in the US and Germany.
In 2012, Golden Equity Investments (GEI), a Colorado private equity firm that invests in operating businesses, acquired Outlast.  This acquisition has enhanced an already robust supply chain, allowing Outlast to maintain its position as an industry leader in phase-change technology, benefitting Outlast's customers and partners worldwide.
Over 200 premium quality brands around the world use Outlast® technology in their products including: Callaway Golf, Jockey, New Era, Nike, Point Blank, Puma, SuperFeet, Tempur+Sealy, Timberland, Wigwam and Yummie Tummie.
For more information visit the web site at www.OUTLAST.com