Space Certification
Space Technology Products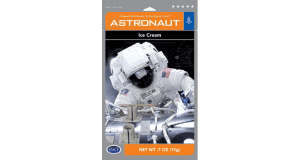 American Outdoor Products, Inc. is a multifaceted specialty food business established in 1951 and located in Boulder Colorado. Our main product lines include Astronaut Foods, Backpacker's Pantry, Colorado Spice Company and Salamander Paddling Gear. Astronaut Foods was created in 1975 in conjunction with the National Air and Space Museum to provide authentic foods that had been in space to their museums customers. Astronaut Ice Cream has since been a best selling item at museum shops all over the United States and the world. Astronaut foods now offers a wide range of ready to eat products that have been used on space missions from Apollo to International Space Station.
Astronaut Foods is your best source for out-of-this world food products. Today, Astronaut Foods are a novelty treat that can be found in space centers, museums, toy shops, outdoor stores and other locations throughout the world. Educators also use Astronaut Foods to further engage students when learning about space exploration.
At Astronaut Foods, we are dedicated to creating a fun and educational eating experience in all of the food we produce!