Space Certification
Space Technology Products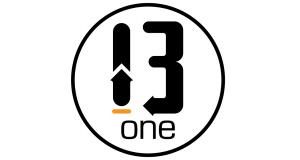 INTRODUCING 13-ONE SPORT JACKETS INCORPORATING NASA TECHNOLOGY
Meet the Everest Jacket from 13-ONE.  Its silver lining is technology developed by NASA to protect astronauts in space from extreme temperatures.  This special lining retains 90 percent of your body heat, giving you warmth and protection without weight.
You've seen this technology at top marathons in the blankets provided to runners to maintain body heat after the race. Now, 13-ONE is introducing this NASA developed technology for everyday wear in their Everest Jacket.
At only 8.3 ounces, with a self-storing pocket, it's easy to keep on hand, making it ideal for athletes, outdoor enthusiasts, travelers or just everyday people on the go. The Everest is warm and water-repellent, shielding you from cold, wet and windy days.
The Everest Windbreaker, $150, and Full Zip-Up Jacket, $165, are available in unisex sizes from XXS to XXL. A woman's Trench Coat, in sizes XS to L, is $200.
At 13-ONE, we believe that every day is a marathon. Whether playing, working or on the go, our jackets are designed to help you go the extra mile.
ABOUT 13-ONE
13-ONE, named after the half-marathon length, is an innovative small business founded by Larchmont, NY, entrepreneur, runner and mother of three, Hema Nambiar.  Hema was chosen to participate in the prestigious Goldman Sachs/Tory Burch "10,000 Small Businesses" program.  "Our jackets were exhibited at the first White House's first summit of the United State of Women in Washington in 2016, and we are proud partners with the Space Foundation and AFM Heatsheets."
13-One Uses NASA Technology To Keep You Extra Warm
ABOUT HEMA NAMBIAR
To celebrate the recovery of two massive surgeries with years of recuperation, Hema began training for her first half marathon to help build up stamina. After crossing the finish line, she was rewarded with a thin silver blanket to keep warm.  "That chilly April morning I felt like an elite athlete among all the other runners who had endured the long 13.1 miles with me," recalls Nambiar.  "We all wore our shiny space blankets as proof of our victory.  It's that feeling of triumph I hope to capture in my sportswear collection incorporating the same space technology."
For more information about the jacket and how to purchase, visit the website here:
You may contact Hema Nambiar at [email protected]