Donate to the Space Foundation

The Space Foundation Constellation Giving Club
Space connects us. From the stars we all share, to the technology that brings us closer, space is the common thread. Join us in investing in space–sharing knowledge of its importance, furthering the impact, and inspiring a better tomorrow through our new monthly giving program, the Constellation Club. For just $10 a month or more, you can be a part of an ongoing collective impact that will drive our vision to inspire, educate, connect, and advocate on behalf of the global space community. Wherever your passion might lie, partner with the Space Foundation and join forces to bring about real change. PICK YOUR PASSION, MAKE AN IMPACT, DONATE TODAY.
Space Foundation Universal Fund
Put your mark on our vision through the Universal Fund. Your gift brings inspiration to students who are craving it, educates people across the globe about the importance of space endeavors, connects people from every type of background to something universal, and advocates for the advancement of space technology and exploration. Supporting everything that we do, this fund makes the greatest impact. Read More About What We Do
Careers and job availability in STEM (Science, Technology, Engineering, and Mathematics) are at an all-time high and growing every day.  By supporting our Education Fund, you are providing the spark that will light the fire of a future student's career. Our hands-on interactive programs use the excitement of space to turn students' attention to the fascinating world of science and technology. The Space Foundation serves more than 60,000 students annually through our local endeavors at the Space Foundation Discovery Center in Colorado Springs, CO to across the United States, and the globe. A light that sparks.
Read More About Our Education Programs
New Generation Initiatives
Growing a career is a path built, not just walked, and the Space Foundation is here to help lay that path's foundation for young space professionals. Our New Generation initiatives serve those in the space industry 35 and younger by providing powerful networking and meaningful mentorship opportunities. Your gift will initiate conversations and learning opportunities that lead to career advancement and lifelong connections. Read More About New Gen Initiatives
Space connects us. It transcends typical global barriers. The Space Foundation serves on the United Nations Committee on the Peaceful Uses of Outer Space and participates frequently at international conferences to make sure the importance of space exploration is seen as a global endeavor. Support us in our effort to bring space-faring nations together in support of the advancement of space. Read More About International Affairs
With your support of diverse and comprehensive educational programs, space awareness activities and major industry events, the Space Foundation is a champion for the global space community.
- THE SPACE FOUNDATION
Space is important, and we let our national and world leaders know why through thoughtful and careful research. The Space Foundation's research team works every day to provide the most up to date, qualified information to leaders and the public about the impact of space on our economy, technological and medical advances, and the future of humanity. Support our efforts to provide non-partisan educational information and testimony to allow our leaders to make informed decisions about our future in space. Read More About Governnment and Policy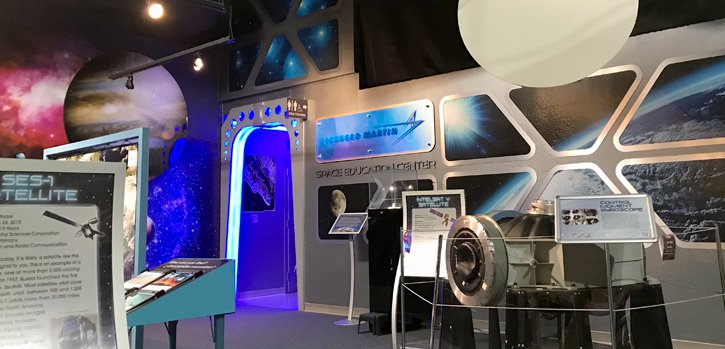 Corporate Giving
Corporate Giving members team up with the Space Foundation to spark creativity, encourage innovation, foster curiosity and celebrate the wonders of discovery among tomorrow's leaders. Corporate philanthropy builds your reputation and invests in our community. It adds value to your brand, communicates your values and promotes good corporate citizenship. Read More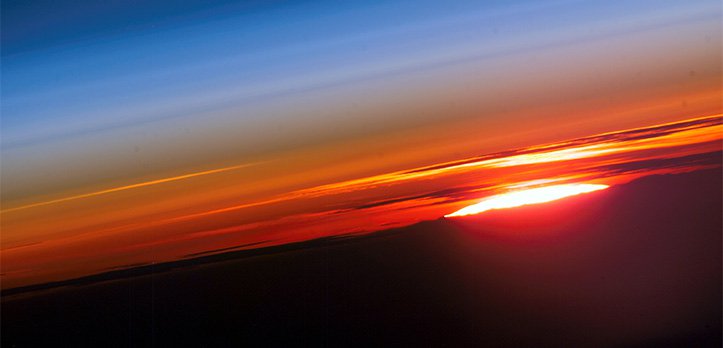 Leave a Legacy: Planned Giving
You can have a lasting and profound impact by naming the Space Foundation as a beneficiary in your will. You can also call us as a beneficiary in your charitable lead trust, in a charitable remainder trust or by making gifts of life insurance, real estate or retirement plan assets. Email us to learn more or call 719.576.8000.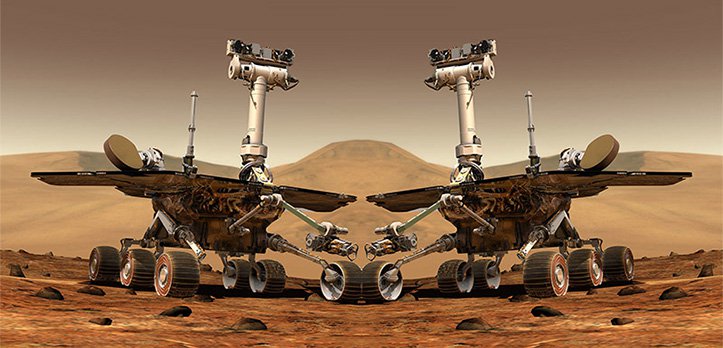 Matching Gifts
Double the impact of your gift. Contact your employer to see if your company matches employee donations.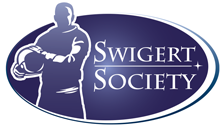 Space Foundation Swigert Society
The Swigert Society was created in remembrance of Apollo 13's extraordinary mission and crew, and to connect people as passionate about space as Jack Swigert and our founders. Join us at the giving level of $1,300 or more annually and help inspire future generations to seek challenge, explore the unexplored, and gain greater understanding of our universe. Learn more about the Space Foundation Swigert Society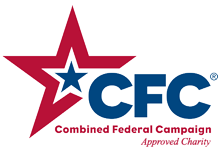 Support Our STEM Programs Through CFC Giving
CFC is the payroll deduction-based workplace giving program for employees of the U.S. federal government, and is the largest workplace giving program in the United States. Through CFC, federal employees donate millions of dollars each year to nonprofit organizations that they select, such as the Space Foundation. And you may select the Space Foundation on your campaign pledge card, no matter where you live. To help inspire the next generation of scientists, engineers and technology professionals, enter Space Foundation's CFC code, 71807, on your campaign pledge card. Read more about CFC giving 

Enterprise Zone - Tax Credits for Colorado State Income Tax
The Space Foundation is an El Paso County (Colo.) Enterprise Zone project. Your gift is eligible for state tax credits if you are a resident of Colorado. Cash donations of $250 - $100,000 are eligible for a 25 percent Colorado state tax credit. In-kind (tangible items including stocks) donations up to $50,000 are eligible for a 12.5 percent Colorado state tax credit. For more information, visit www.colorado.gov/revenue/tax. For information on donations or for more information about Enterprise Zone tax credits, email the Space Foundation Philanthropy Office or call +1.719.576.8000 or +1.800.691.4000 and ask for Kelly Shelton, Manager - Philanthropy.

Colorado Gives
ColoradoGives.org is a year-round, online giving website featuring over 2,000 Colorado nonprofit organizations. Made possible by Community First Foundation since 2007, ColoradoGives.org encourages charitable giving by providing comprehensive, objective and up-to-date information about Colorado nonprofits and an easy way to support them online. Community First Foundation screens each nonprofit that applies to join the site to ensure they meet specific standards. However, each nonprofit is responsible for the content on their profile page. Read more

Amazon Smile
When shopping Amazon, use smile.amazon.com! When you do, Amazon will donate 0.5 percent of the eligible purchase price to the Space Foundation, helping us raise critical funds that fuel our mission. AmazonSmile is an easy way to make your shopping do double duty by also supporting the Space Foundation. AmazonSmile is the same Amazon you know. Same account. Same products. Same prices. Same service. The only difference is that your shopping will benefit the programs of the Space Foundation! Get Started